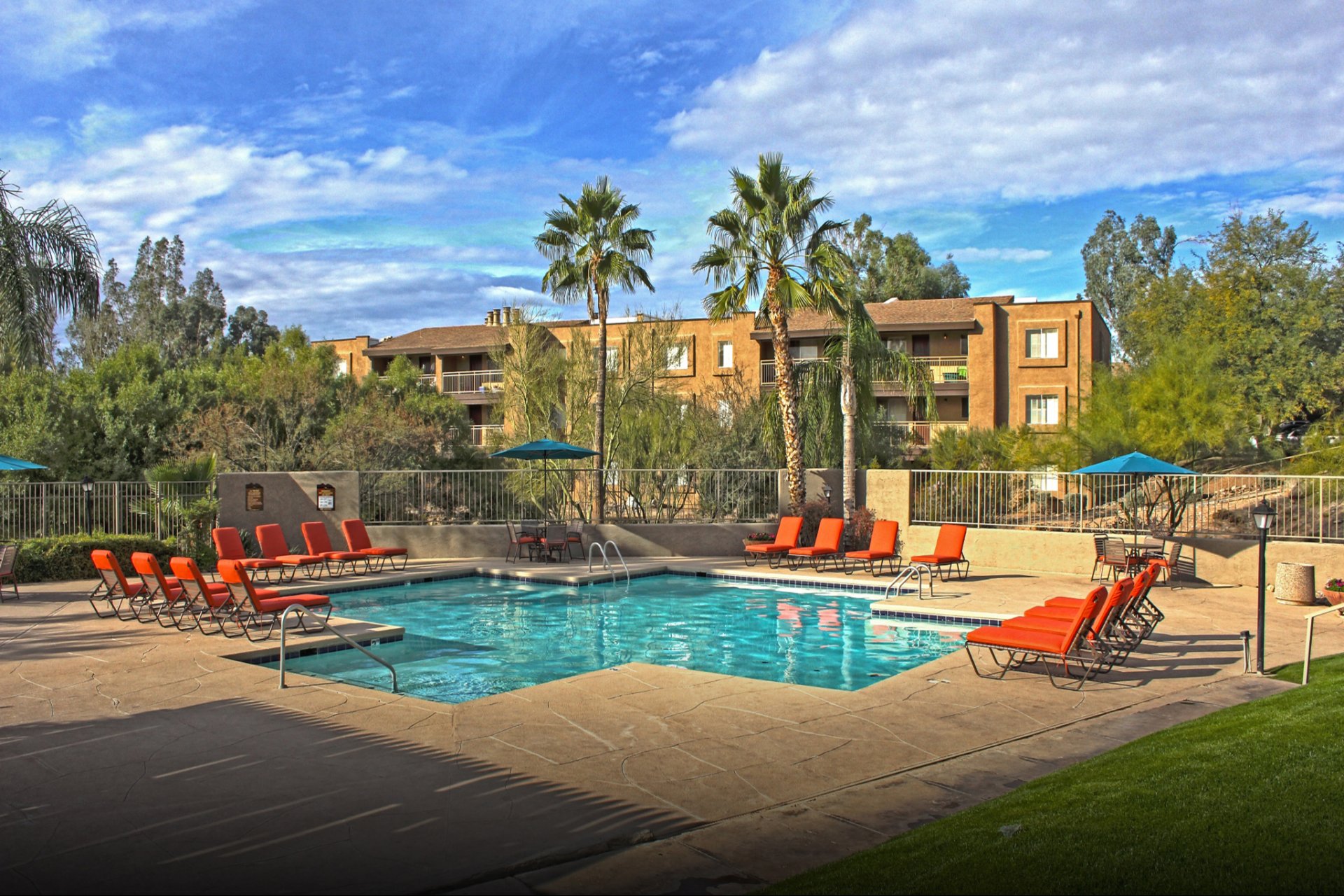 Your Review
Submit a Review
Resident Reviews
Happy Community
|Recommended: Yes
My neighbors all seem nice, the staff is professional and seems like they care about any issues that may arise. Overall good experience. Would like to stay here for awhile.
Thank You Joseph we are so glad you made Sunrise Ridge your home.
Great community and neighbors |Recommended: YesThe view is awesome, landscaping always looks great, neighbors are friendly and quiet and the staff at the office are professional I barely hear my neighbors which is really nice. Maintenance is always getting to issues quickly
Nice|Recommended: YesI would recommend .
Maintenance Worker did the impossible.
|Recommended: Yes
The stove in my apartment never worked correctly. One of the staff attempted to fix it but never could. Gerardo McMillan, one of the maintenance men, came the other day, took the entire stove apart, fixed all the wires, and double checked it to see if it worked. It was just like watching a genius at work. And then he cleaned up under my stove Thank you for your impeccable and friendly service
Wow! Susan, thank you very much for this 5 star review for Gerardo! Our maintenance team is wonderful!
It's nice and clean
|Recommended: Yes
It's a nice, quiet, and safe community
Thank you Regina! Welcome back to Sunrise Ridge.
Great place to live.
|Recommended: Yes
Very quiet and smaller community so not congested like other properties. Great value for size and quality of apt.
Thank you John for the excellent review and feedback. Have a good rest of your week!
I would not want to live anywhere else
|Recommended: Yes
Sunrise Ridge is nestled in the foothills and has beautiful landscape features. It is quiet, peaceful, and I feel safe from crime here. The layout of the apartments are perfect. I especially like the shutters, the vanity area, and the large walk-in closet.
Thank you Cynthia for your wonderful comments about our fabulous community! We are so happy that you love where you live. Thank you again for commenting on line. Linda - Community Manager
Wonderful and peaceful.
|Recommended: Yes
Its quiet, and the view of the mountains look beautiful.
Good Morning Julian! Thank you for giving Sunrise Ridge a "2 thumbs up" review! Have a great week!
Sunrise Ridge Apartments really is my home
|Recommended: Yes
A wonderful, peaceful, and dnjoyable community with an excellent lease office staff that really has made me feel at home Superb amenities, well kept grounds and nice neighbors are a plus and my apartment is bright and spacious Really love it here
Thank you very much Bruce for your vote of confidence in our team and in your surroundings here at Sunrise Ridge Apts.! Linda Perino, Community Manager
Like living here
|Recommended: Yes
Both my daughter and her family and I live here. It's a nice place, very comfortable. We all enjoy the pool as much as we can. We love the mountain view also
Thank you Lauren for the two thumbs up! Have a great week!
Best in the Area
|Recommended: Yes
The location is very convenient for children going to school. The close proximity to major banks and grocery stores also makes this apartment a very good choice. Excellent service, facilities, and staff
Thank you Seungho for the 2 thumbs up! We appreciate your feedback. Have a great 4th of July Holiday weekend!
Best place to live in my opinion
|Recommended: Yes
Besides night time parking which is always a hassle, living at Sunrise Ridge is a nice place to live away from the Air Force base with just about the right distance. Staff is friendly and approachable. As long I am stationed in Tucson I will continue living here.
Thank you Kyle for the awesome review!
AMAZING PROPERTY
|Recommended: Yes
This is the best experience I have ever had with renting apartments. Amazing people to work with, beautiful units, amazing rent prices, beautiful area. Very homey feel I just wish that there was BBQ allowed and washer and dryer allowed in the apartments.
Thank you Breiden for your kind words. It would be great to be able to grill on the patio. Unfortunately, the city prohibits the use of grills on all patios due to the potential risk of fire. Did you have the opportunity to use the community grill right outside your patio? Nice and close for an alternative. The location of the plumbing in the apartments makes it washers and dryers a big challenge for our community. Thank you again for still choosing Sunrise Ridge!
Relax and Enjoy
|Recommended: Yes
Living here at Sunrise Ridge is like being on vacation all year long. The community is beautiful, my view from my patio is spectacular. I enjoy a peaceful quiet surrounding while I drink my coffee. The grounds are kept extremely clean and the office and maintenance staff go above and beyond everyday.
Thank you Sheila! Have a cup of coffee for me too! The views are breathtaking here in the foothills. Thank you for your positive feedback!