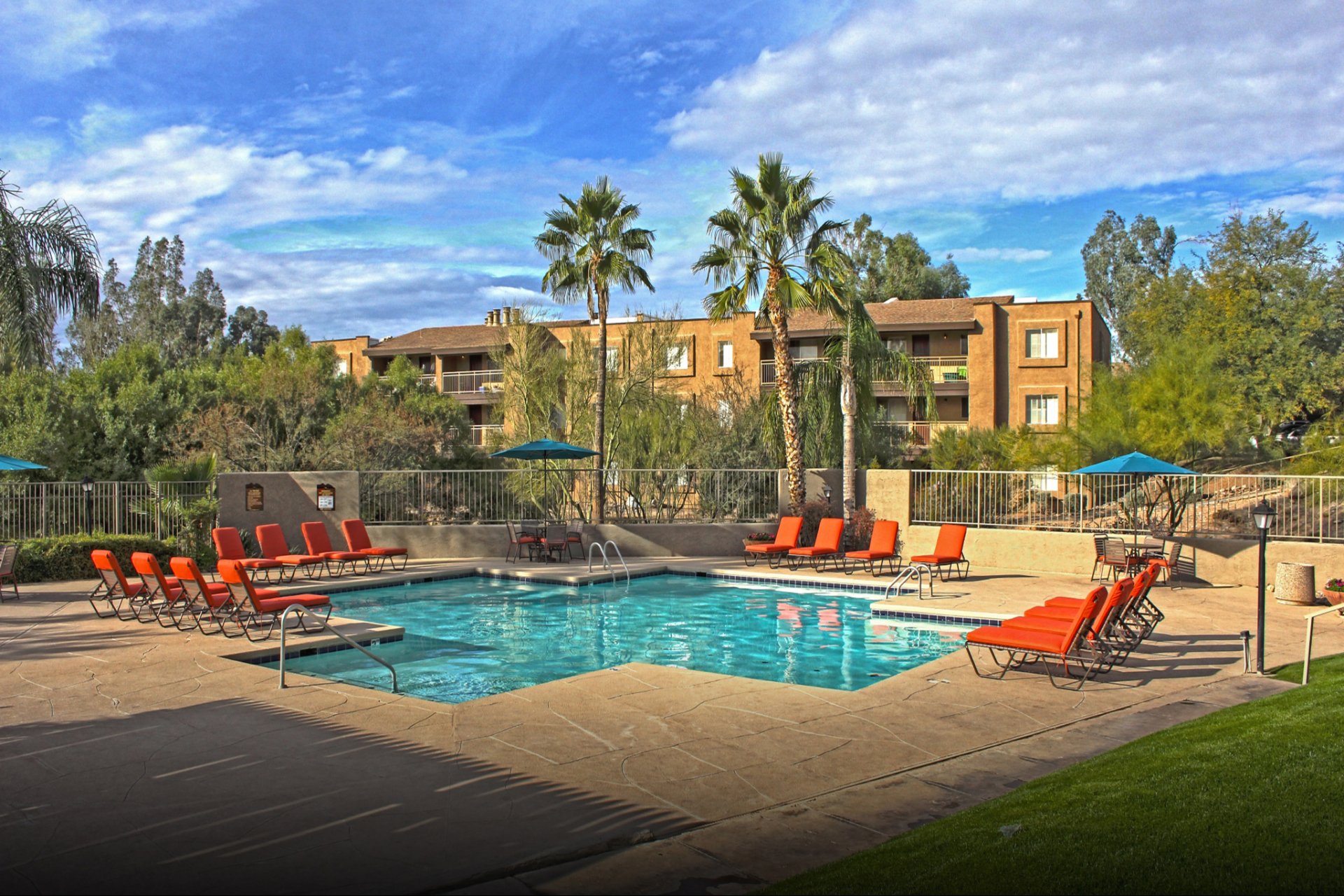 Your Review
Submit a Review
Resident Reviews
Couldn't be happier
|

Recommended: Yes
Thank you so much Rebecca for calling Sunrise Ridge your home. We appreciate everyone of our awesome residents
Nice place to live. Minor issues.
|Recommended: Yes
Nice place to live. Minor issues. Easy to hear neighbors above using bathroom, vacuuming, etc, but not voices or other activities. Parking is my biggest disappointment. You can pay for a covered parking space 20 month , but there is zero enforcement and someone will have usually taken the spot you pay for. Overall, it's a nice place to live the grounds look nice, the staff has been extremely friendly and helpful even when they have been very, very busy .
Edward, Thank you so much for taking the time to let us know how you feel. Please come by the office and we can fix the parking issue. We enjoy having you live here at Sunrise Ridge.
Better than my last apartment
|Recommended: Yes
Overall the property is beautiful and the units are spacious. I do wish they had a dog park, and it's a very pet friendly community so I don't know why they don't. However, there's plenty of area to walk my dog and the office ladies love him and he loves them. I love that the office people do not change every few months like my last apartment. Rent isn't too high you pretty much pay for your square footage which is nice since electricity is included.
Cheyanne, Thank you so much for choosing Sunrise Ridge as your home.
IDEAL PLACE TO CALL HOME
|Recommended: Yes
I have lived here for 3 years and have never had any problems. The staff is very nice and professional. Maintenance is very good at responding to problems. Parking is great. No noise. Ideal place to live. Great ENERGY.
Gloria, Thank you for all the kind words about Sunrise Ridge. We enjoy you and your son here at Sunrise Ridge. You brighten up the office when you come through the doors smiling. It is a great honor for us to have you both call Sunrise Ridge your home.
I like the property and it's location
|Recommended: Yes
This morning I was going to pay my rent, however last month I was overcharged as is I had 9 occupant while I only have 2. I was told there would be an adjustment but once again the amount due as posted on my account is 859.67 when it should be around 830. I was told there would be a credit of about 30 because I over paid last month. In addition I was told I would have an additional 99 credit for my application fee. Bottom line the rent this month should be around 701 or so instead of the posted amount of 859.67. I wanted to pay my rent this morning prior to going to work. Now I have to find time at work to contact the office to hopefully straighten this out and not have a late charge. I am very frustrated as I was told this would be fixed by now.
Hello Jennifer, I was able to correct the issue and clear everything up for you. I credited the amount that was over charged for water trash and sewer bill. I also waived the $99 fee that was entered by mistake.The $99 was waived for applying the same day. I also got to speak with Dennis he was happy to know that everything has been taken care of.
Very spacious and great view |Recommended: YesI highly recommend Sunrise Ridge apartments I have lived here for almost 1 year and actually love living here, first off management is great they are very polite, professional and ready to help with whatever you may need, work orders are handled quickly if you may have any issues. Property is kept clean, it is quiet there are tenants that have lived here for 28 years So that says a lot for this place.
Awesome |Recommended: YesThat I love it It's a friendly community. Very spacious apartments. The location is the cherry on top.
Great
|Recommended: Yes
I enjoy the view of the foothills and palm trees. It's like waking up to vacation everyday
Janna thank you so much for making Sunrise Ridge your home. It is like going on vacation for me to everyday when I drive into work. Please let me know if you need anything. Tell someone you know about Sunrise Ridge and if they move in you will get $200 off your rent.
Great Community
|Recommended: Yes
This is a fantastic and beautiful community with so much to see and do
Ashley, thank you we are so glad you are happy here! Please let me know if you ever need anything. Sincerely, Brenda Zazueta
Happy Community
|Recommended: Yes
My neighbors all seem nice, the staff is professional and seems like they care about any issues that may arise. Overall good experience. Would like to stay here for awhile.
Thank You Joseph we are so glad you made Sunrise Ridge your home.
Great community and neighbors |Recommended: YesThe view is awesome, landscaping always looks great, neighbors are friendly and quiet and the staff at the office are professional I barely hear my neighbors which is really nice. Maintenance is always getting to issues quickly
Nice|Recommended: YesI would recommend .
Maintenance Worker did the impossible.
|Recommended: Yes
The stove in my apartment never worked correctly. One of the staff attempted to fix it but never could. Gerardo McMillan, one of the maintenance men, came the other day, took the entire stove apart, fixed all the wires, and double checked it to see if it worked. It was just like watching a genius at work. And then he cleaned up under my stove Thank you for your impeccable and friendly service
Wow! Susan, thank you very much for this 5 star review for Gerardo! Our maintenance team is wonderful!
It's nice and clean
|Recommended: Yes
It's a nice, quiet, and safe community
Thank you Regina! Welcome back to Sunrise Ridge.
Great place to live.
|Recommended: Yes
Very quiet and smaller community so not congested like other properties. Great value for size and quality of apt.
Thank you John for the excellent review and feedback. Have a good rest of your week!